Property Condition Assessment (PCA):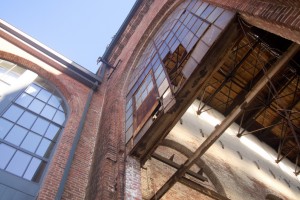 The scope of all engineering and property condition work shall include a physical inspection of the property including a review of any pertinent documentation located on site relating to the construction and condition of the property.  Areas inspected shall include a visual inspection and evaluation of the Mechanical, Electric, Air Conditioning, Plumbing, Roofing, Structural, Parking, and Drainage elements of the on site improvements.  All reports shall comply with ASTM E2018-08 guidelines.
EPAI provides building audits to determine compliance with the Americans With Disabilities Act (the ADA). The ADA is a Federal law codified at 42 USC Section 12101, which required owners and tenants of public accommodations to remove barriers to access by disabled persons and provide auxiliary aids and services for hearing, vision or speech impaired persons by January 26, 1992. The audit includes the identification, qualification and cost estimations for the improvements in public buildings required under the ADA.
EPAI can also provide the service of producing construction documents used in selecting contractors to install improvements and supervise selected contractor's work on behalf of the owner.